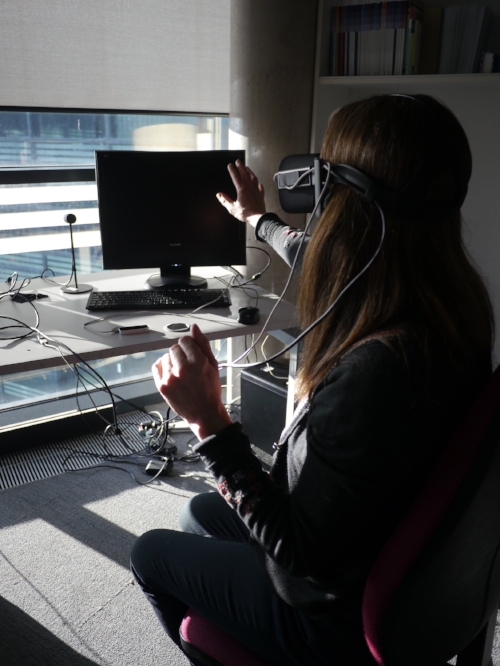 STAGE 1: To research & develop a VR Prototype
An arts council project to design and build a VR prototype that would showcase our ideas for a collaborative space for artists in virtual reality. Created in collaboration with KARST & i-DAT.
In order to define our aims and objectives and design the prototype workshops were conducted at i-DAT, the cutting edge digital research Lab at Plymouth University, where INDEX & KARST were introduced to and immersed in the latest VR hardware. In the expert hands of the brilliant Mike Phillips and Luke Christenson we explored the possibilities of triggers in sonic and illuminated space, experimented with Photogammetry, Occulus Rift, HTCVive, Unity 3D, Google Cardboard, Daydream to name but a few.
Experimenting with VR technology and building our prototype corridor